Tutorial

- How to use offline maps.
Downloading maps OpenStreetMap can be performed with the software: Mobile Atlas Creator (http://mobac.sourceforge.net/). After installing the program, the map area to download and the zoom levels. Then you must it to the memory card in the following path: / sdcard / osmdroid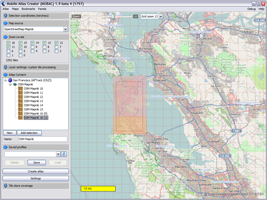 Another simple way is to view the area before having no internet connection, and the map is stored in the cache, but this is limited to this memory cache.
MOBILE ATLAS CREATOR TUTORIAL.
Mobile Atlas Creator is an open-source software, that lets you download maps from different providers (OpenStreetMap, Google Maps, Bing). http://mobac.dnsalias.org/

Once installed on the computer program, run it and choose the area of the map to download. In this case we the provider OpenStret Mapnik.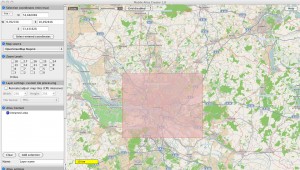 the desired zoom levels. Keep in mind that each zoom level is a number of image files therefore we must optimize to avoid very large files.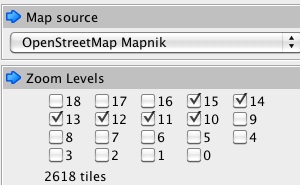 Now click on "Add ion" in "Atlas Content" and Zip osmdroid in "Atlas settings".
To start creating the ed maps click on "Create Atlas". At this point it will download ed map files in a ZIP file osmdroid. This may take a few minutes depending on the amount of images.
For use the maps with Trackator, we this downloaded file to a folder on the sdcard find our device, in the following path: / sdcard / osmdroid.
In Trackator go to "Setup", "Map Type" -> "Personal Maps2".