Tutorial

- How to send a track to Trackalia.
Trackalia is a GPS Tracks-classifier, where you can upload your tracks and download free the tracks of other users. You can participate in competitionssimply record all tracks of your activities.
You can also create rankings for your clubregion,official competitions of any activity.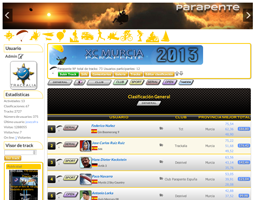 To send a track from Trackator, you have completed the registration in Trackalia.
Then you must enter registration data "Setup" Trackator. Once made the track, at the end you have the option of sending the track, if you have internet connection, and if not then you can do from the list of tracks.
Also you can send the track to your favorite classification, ed from your profile in Trackalia.